Based in Hirakata-shi, Osaka-hu, Kishuburo Co., Ltd. is housing company in which focuses on remodeling and maintenance of the houses. The strength of this company is that housing professionals, with more than ten years of experience in construction, are directly participating in sales and construction works. Kishuburo introduced LINE WORKS to their company in order for flawless communication to be held between sales-construction workers and sales-office employees. We interviewed Representative Director Kohara Mitsuo, and Kunihiro Yukiyo about problems they encountered before introducing LINE WORKS to their company and improvements made after the introduction.
Tell us about your company and individual roles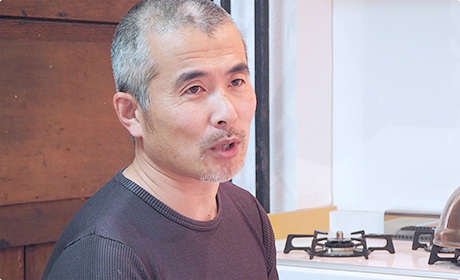 Mr. Kohara:
Our company mainly deals with remodeling and maintenance of the houses. We had converted into a corporation in 2004, and next year will be our 50th anniversary if we sum up the individual business years. We have total of 14 employees, 10 from sales-construction staffs and 4 from office workers. Since we are remodeling company, in which mainly focuses on construction, it is general that employees who form an estimation are also in charge of construction. Although I am the Representative Director of this company, I am also involved in overall working processes, from Sales to Construction works.
Ms. Kunihiro:
I am in charge of Sales business. Specifically, I am in charge of re-writing the estimates, which are initially written by other Sales employees or writing various documents down on PC.
What were the issues before the introduction of LINE WORKS?
Mr. Kohara:
Starting from one specific period, the core idea of construction within industry has changed from constructing new building to remodeling. Unlike constructing new building, remodeling requires considerable experience. As major companies are also taking part in remodeling industry, it has become impossible to survive from the industry with its similar tactic. In order to survive under such circumstance, it was important mission for us to enhance our work performance by working efficiently while providing quality service.
Even within the industry, the response rate has become faster than before. Take construction fee as an example, what used to be changed every five-year is now change each year. This indicates that we cannot survive this year with the same way as last year.
Meantime, there were issues with sharing information since the salesperson could not stay in the same construction site all day and could only visit maximum of five construction sites if needed. Customers often had to wait for the salesperson, who were not reachable while working at the construction site. Although the customers make phone calls, they still had to wait quite amount of time to be connected to the salesperson. Even with the note like 'I want someone to come as soon as possible', there were times when salesperson could not answer the message in a prompt manner. In order to find the salesperson who is available for immediate contact or the salesperson who can visit the place right away, we had to call each of them whenever needed. Because it was impossible to find out where each salesperson was located, we had to call each individual.
What was the decisive reason that drove you to turn to LINE WORKS?​
Mr. Kohara:
In our company, we encourage all the Salesperson to take photos before and after the construction. When we were busy, and therefore, had to visit a number of construction sites in a day, it was found to be confusing when the photos taken at the various construction sites with 2G phones do not match with the customer information. We also felt the limitation with using 2G phone to either hold prompt communication or make quick responses. While feeling so, one of our customers introduced LINE WORKS to us.
The most decisive point of LINE WORKS introduction was that most of our employees have been already using LINE as personal communication tool. If personal matter is mixed up with business matter, there may be issues regarding information management. However, LINE WORKS prevents such issues by providing business accounts which are distinguished from their personal accounts.
How exactly LINE WORKS is being used?​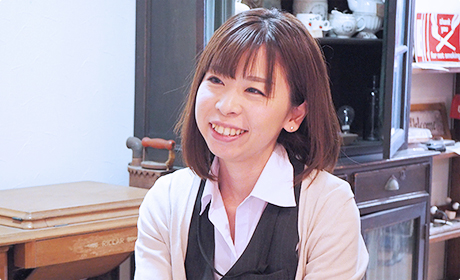 Ms. Kunihiro:
The most used situation is when we make responses to emergencies, such as water leakage and drain clogging. Especially, we receive a lot of inquiries about frozen pipes during winter time. Before introducing LINE WORKS, the employee who answered the customer phone call had to desperately find a Salesperson who can solve the emergency. After the introduction, however, we can now send customer address along with detailed situation explanation to the group chatting room, where entire Salesperson have jointed. Just by sending messages like 'Can anyone go?', we can immediately find available Salesperson to handle the situation.
Mr. Kohara:
Up until now, we have delivered the information such as customer requests, shipping information, and event information through bylaws. After introducing LINE WORKS, however, it became very convenient to notify all the employees. Also, there are employees whom we get to encounter only once a week, but even in such situation, we can communicate with them in detail.
We are utilizing Calendar function when writing daily work log. There is no difference in terms of its function to manage overall schedules by posting construction or customer meeting dates in advance. We, furthermore, use to adjust the schedules, such as change the presumably written schedule hours to the hours that actually took, and add types of works that employees have done.
That is, what once was pre-conditioned schedule in the morning transformed into employees' daily work log at night. It is easy to see the works done on that day and it is also convenient for future reference. Hand-written work log was often omitted within the day. But, it is now possible to check the log whenever and wherever needed.
What kind of changes took place following the use of LINE WORKS?​
Mr. Kohara:
LINE WORKS is very attractive tool in terms of allowing us to check the schedule everywhere. This applies to all the employees, but as we start utilizing LINE WORKS within our workplace, I believe that we all gained notion of time management. Everyone, including myself, can now use time efficiently. Schedule management function as well as Timer function also prevent works from being left out.
Ms. Kunihiro:
Before LINE WORKS was introduced, I wrote employees' schedule simply on a paper chart in the office. By introducing LINE WORKS, we are also digitalized. It became possible to reduce the cost of 'writing' as well as paper. Also, it is possible to make immediate contact to the specific employee, as we can find out the current location of them in detail.
Mr. Kohara:
What I felt particularly effective in terms of communication is when confirming 'finishing touches' of the construction sites. Visiting all the construction sites is nearly impossible to do so. However, since site managers send photos through LINE WORKS chatting, it is now possible to acknowledge the details of the construction sites without making actual visits.
There were times when I could not make judgements on the situation and issue the work instructions accordingly if I was not present on the site. But, now I can instantly make judgements on the issue and deliver the instructions. Because I can also issue instructions immediately in case of any emergencies or problems, the overall working process became much favorable than before. It was impossible to do so in the past. As we reduced the amount of time wasted, we can now spend more time focusing on Sales activities, such as prospect customer development, consultation, and post-sales support. We can easily share messages through chatting room, and 'completed' message can now be sent after the work has done. We are deeply feeling that the style of work has changed.
It may sound exaggerated, but I believe that with the help of LINE WORKS, we could survive from the hardships that we faced at the end of the last year. Starting from the end of the last year, the entire construction industry became relatively busy. Specifically, the work has increased 125% more in December than the last year. Thanks to LINE WORKS, we could successfully handle all the chances given by reducing the wasted time. After the introduction, our achievement record has definitely improved than last year.
※ All details, affiliations, and positions specified were gathered at the time of interview.