Located in the city of Chiba of the Chiba Prefecture in Japan, Chiba University Hospital is categorized as a tertiary emergency medical institution under the city's emergency care system. Chiba hospital performs medical service for patients in critical condition in need of lifesaving treatment and emergency medicine. We sat down to listen to the stories of Professor Oda and Associate Professor Nakada of Department of Emergency and Critical Care Medicine, who utilize LINE WORKS in the emergency medical field, as well as Mr. Yamao, CEO of Cereja Technology, in charge of the development and installation of LINE WORKS' chat bot to the independent doctor assembly request system of Chiba University Hospital.
What is Intensive Care Unit at Department of Emergency and Critical Care Medicine at Chiba University Hospital?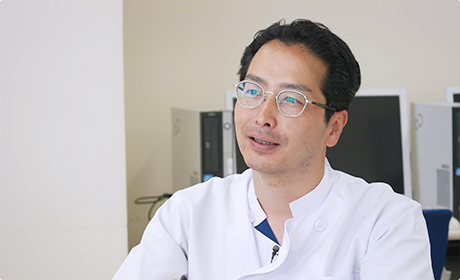 Dr. Taka-aki Nakada :
Chiba University Hospital's Department of Emergency and Critical Care Medicine serves as the disaster hub hospital of Chiba Prefecture, as well as seriously ill patients within the city. Additionally, it provides immediate response to any events occurred within the institution related to seriously ill patients through a professional team called "MET (Medical Emergency Team)."
Please tell us how you used to communicate prior to LINE WORKS and what were the common issues
Dr. Taka-aki Nakada :
At night time or on holidays when patients visit the hospital or those with serious conditions are transferred, there is sometimes shortage of labor and thus, have to make calls to doctors and other members of the medical staff. In the past, we operated a shift system to ensure that someone was on standby in case of emergency. However, there were often cases we could not get an immediate or enough response and would have to call them.
In such circumstances that require urgent and prompt treatment, a significant amount of time and manpower is required to call each and every person, making it difficult to conduct a proper response. Thus, as a countermeasure, we then tried sending group messages to everyone. Although people replied whether they can come or not, it was hard to organize automatically who is available or not, which lead to even more confusion. The problem was that no one could accurately and immediately understand the entire situation.
In an attempt to solve this issue, we requested for the development of a so-called 'doctor assembly request system' to Cereja Technology. Once a group email, stating that doctors are requested to assemble when needed, is sent to the entire staff of doctors, the system would allow each person to respond with pre-defined replies, such as "I can go right now," "I can be there in a few minutes" or "I cannot go," and registered them as data.
As a result of using the doctor assembly request system, we could find out who is able to attend after summoning the entire medical staff. However, there were new issues such as the inability to quickly figure out what actions to take post-call. Whether or not more people were needed or the current number of medical staff is enough.
How did you come to introduce LINE WORKS?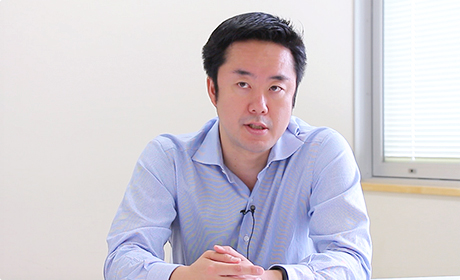 Dr. Taka-aki Nakada :
The main reason was our need to share the status before and after a call is made through the doctor assembly request system via chat. We thought of using LINE WORKS to share the latest information with everyone post-call.
Mr. Yamao :
Although the doctor assembly request system had been deemed to be useful, many people were still unaware when emails were sent since they received personal emails in the same inbox. So we came to think, "What if we use LINE WORKS instead of emails?", which led us to propose a system in which, instead of sending emails, chatroom messages would be sent through LINE WORKS' bot API and contact even after the call is conducted through the chatroom.
What was the decisive factor in selecting LINE WORKS?
Dr. Taka-aki Nakada :
I once saw a renowned doctor exchanging messages with a young doctor through LINE, to make comment on details of consultation related to specific treatment methods. Then I realized just how ordinary communication– the seeking and providing of advice and information—takes place in the medical field. The biggest reason was that LINE WORKS is similar to LINE. Since LINE is familiar to everyone, I thought LINE WORKS would incorporate smoothly into operations. Additionally, the fact that LINE WORKS was able to integrate with our doctor assembly request system, and provide a strong, guaranteeing security also played a big role in making our decision.
So what are your thoughts after actually using it?
Dr. Taka-aki Nakada :
Not too long ago, when many people were injured at the Makuhari Messe convention center, we received a request for dispatch from the Fire Department of the city of Chiba and activated the doctor assembly request system. After the request, messages were sent through LINE WORKS' bot API and responses were collected in less than a minute and the dispatch members we able to gather at the hospital immediately. Even as we were heading to the site in an ambulance, the wireless information coming from Chiba's Fire Department was shared via LINE WORKS. Upon arrival at the site, the members shared in real-time, all the necessary information and photos with those who were not on-site. By exchanging details of the rapidly changing situation in the field, even the members who were not on-site or at home, could figure out the circumstances and determine the type of responses to take.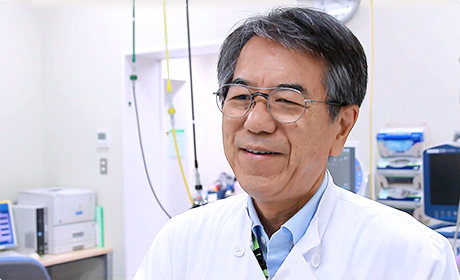 Dr. Shigeto Oda :
I believe that it is innovative. It is incredible how the details, which had previously only been able to be communicated one-on-one by word-of-mouth, could now be shared with everyone at the same time.
There was recently an incident in which about 50 people were injured at the Makuhari Messe convention center. I was on a business trip to a different region for an academic conference, and Chiba's Fire Department sent me a call for COMET (Chiba Outreach Medical Emergency Team).
Until now, the dispatch of COMET was only determined after identifying a particular situation through a phone call, which was very time-consuming when trying to figure out the current conditions and make the right decisions. This time, however, all pertinent information was shared and exchanged moment by moment through LINE WORKS chat. From details of the conditions shared, we deemed it to be a serious crisis, and thus allowed COMET to be dispatched right away. We could give orders anywhere in the world while continuously checking upon the current situation via LINE WORKS. This allowed us to maintain more situational control. It was remarkable.
Emergency events taking place in the hospital can be responded in an identical manner. There were two MET calls within the hospital, and for both calls, I was in my office, not in the ICU. However after receiving calls through LINE WORKS, I was able to head to the scene right away. I believe LINE WORKS is an innovative tool able to provide great amount of assistance.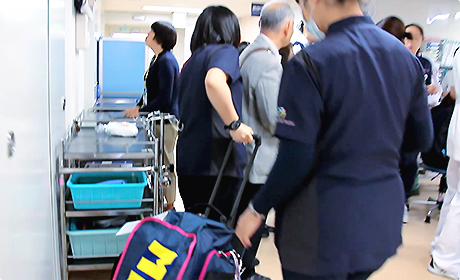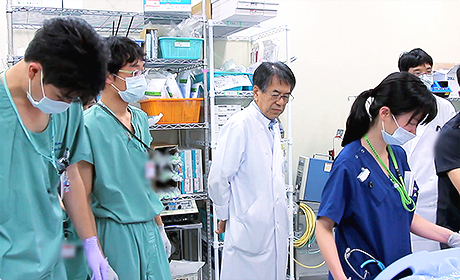 What were the benefits after introducing LINE WORKS?
Dr. Taka-aki Nakada :
Although the number of employees has not changed, we were able to care for more patients (especially seriously ill patients) while maintaining high performance.
MET calls are to call the needed staff urgently to treat patients whose conditions have undergone sudden changes. However, even after MET is dispatched, LINE WORKS provides a variety of information, such as current conditions of the patients or action plans, such as, "Prepare ICU as patient is in need of urgent care!" or "MET activities may cease as patient is showing signs of recovery". I cannot emphasize enough that communication is extremely critical between the hospital and the emergency site, ambulance and hospital and the site to which MET has been dispatched and the ICU. LINE WORKS enables information to be shared with everyone, at once. So that assistance is provided when needed and the right preparation is made in advance to treat patients. As a result we can provide higher-quality, yet more efficient, medical services.
How do you plan to utilize LINE WORKS in the future?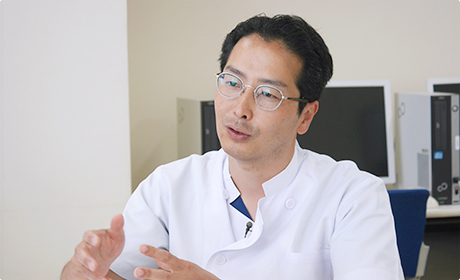 Dr. Taka-aki Nakada :
We have been focusing on the research and development of a smart patient data collection, processing and sharing system. So we have coined the Smart119 Project, to achieve fast and accurate emergency medical service through the medical device and system R&D project by Japan's AMED (Japan Agency for Medical Research and Development) in hopes to realize the future of medical care. We wish to utilize the experiences gained from LINE WORKS to emergency medical sites, to continue to develop an innovative system and accomplish accurate emergency medical care.

– Mr. Yamao :
There was a comment on whether or not CT or Röntgen images may be shared on LINE WORKS, so we are currently reviewing with our technicians on how to make it possible.
Also, if there is an earthquake with a magnitude greater than 5.0, big hospitals must summon all their employees and staff members. Although the basic structure is identical, I want to take on the challenge of developing a call system via LINE WORKS or LINE in such emergency cases as well.
Medical field has not yet fully introduced IT technology. There are still some inconvenient aspects that remain in terms of chatting tools and other forms of communication. Thus we would like to continuously propose systems and solutions that can help enhance medical sites.
※ The details, affiliations and positions specified is the information gathered at the time of reporting.